Any adult can become a Masters Competition Official.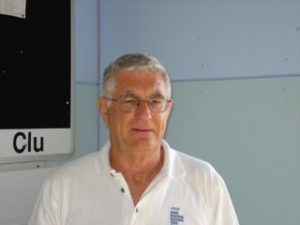 You do not need to be a member of a Masters Swimming Club, however all members and their family and friends are encouraged to become officials. Those officials who do not want to swim in any Masters activities may become members of  the Molonglo Water Dragons club and Masters Swimming Australia (MSA)  for a fee of $10 per year.
All competition officials' courses are sanctioned by the MSA National Office and conducted in accordance with the approved curricula.
There are seven technical courses offered by MSA.
The introductory course is the position of Timekeeper. As a timekeeper you operate the timing devices that record the time of the swimmer in the lane assigned to you. After completing this basic, but most essential of all courses, you become accredited as a Timekeeper.
If you then wish to proceed to a higher level you will first be required to read the first three modules of the General Principles of Officiating Course.
Then you may proceed to do any of the following five courses, in any order, namely Chief Timekeeper, Marshal/Check Starter/Clerk of Course, Inspector of Turns, Judge of Stroke, and Starter.
It is preferable to complete each course before starting another.
Each of the courses comprises both a theory and a practical component. The theory section is presented by a Course Presenter, who must be an official with current experience in the position.
The practical component requires pre-arranged attendance at a minimum number of competitions that are usually held on weekends.
You may then wish to proceed to the position of Referee. To do this you must first have completed all of the above courses and then the final module of General Principles of Officiating.
For an outline of the requirements for all of the above, including the number of meets you need to attend, please refer to the document 'Pathways to Becoming an Official' at http://mastersswimming.org.au/Technical/Technical-Courses
Swimming Australia accredited officials and officials who have a current accreditation with a swimming organisation other than MSA should refer to the document 'Cross Accreditation and Re-accreditation' at http://mastersswimming.org.au/Technical/Technical-Courses
General enquiries contact Gary Stutsel, Molonglo member and NSW Technical Director at gstutsel@bigpond.net.au.