Calling for nominations for the Tuggeranong Challenge 2017 on Saturday 16 September.
This year the meet will include a special 25m Butterfly event "The Flockart Flyer" will be swum in memory of Richard Flockart. He was one of a kind and always made us smile! We hope everyone attending will take part in this event at the start of the meet and wear something purple or pink in honour of Richard.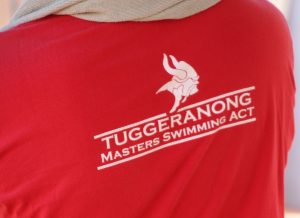 The Challenge consists of swimming a 50m, 100m and 200m event, each in a different stroke. To ascertain the winner we aggregate the absolute difference between actual and nominated time for each of the three events. For example: if you swim 2 seconds faster in event 1, 3 seconds slower in event 2 and 0.5 of a second faster in event 4, your total difference over the 3 events is 5.5 seconds (no watches allowed!).  The trophy will be presented to the swimmer with the smallest total difference.  The fastest swimmer will not necessarily be the winner.  Swimmers who do not wish to 'take the challenge' may still enter any event up to the maximum allowed (3 events plus the Flockart Flyer plus a relay).
Please get your entries and nominated times to John Collis by Thursday 31 August.
More information here. 2017-09-16 The Tuggeranong Challenge 2017 Flyer