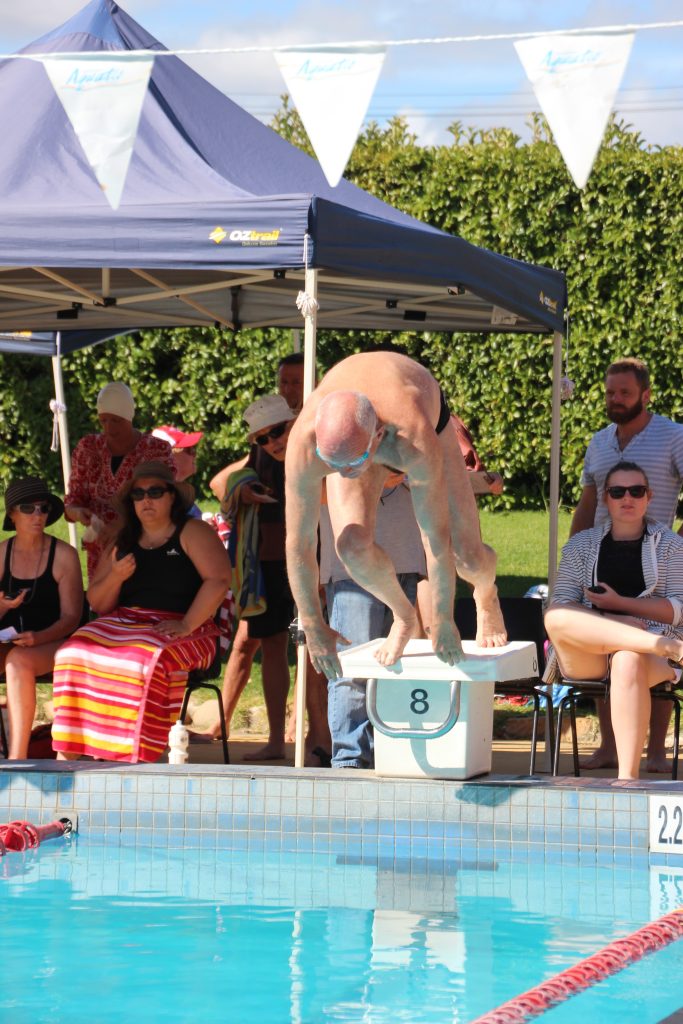 Molonglo Water Dragons hosted the first ACT Interclub competition for the year at the Queanbeyan Aquatic Centre on a sunny Sunday afternoon (see previous post).
Fielding a team of 6 women and 12 men the Water Dragons acquitted themselves well. Tuggeranong Vikings with 24 swimmers was victorious in the overall pointscore with 664 points followed by Molonglo on 424 then Ginninderra's 4 swimmers with 120, and visiting team North Sydney's two swimmers with 58 points.
The Water Dragon's men topped the Men's Pointscore with 307, followed by Vikings on 231, Ginninderra on 90 and North Sydney with 30. The Vikings 15 swimmers dominated the Women's Pointscore with 433 followed by the Water Dragons with 117, Ginninderra 30 and North Sydney 28.
This mass of numbers highlights two critical lessons for the Masters NSW Short Course Championships to be held in Canberra on 14 and 15 October at the AIS complex. They are:
The more swimmers in your team the more points you will score!
All swimmers must compete in the maximum allowable number of swims to maximise the team's position in the pointscores.
As an illustration the Water Dragon's lost points at this meet because the men swam 32 of a possible 36 swims and the women 12 of a possible 18. To do better in October we need more swimmers and they will all need to swim in the maximum five individual events.
Those who swam in this meet have done remarkably well in the 2017 year to date Masters Swimming NSW Rankings with 21 swims in the top three positions for their age group. The individual results with 2017 ranking follow.
Water Dragons results at 26 Feb
Congratulations to all of these swimmers.  The full results of the meet are here
All members should note that recorded times they swim on club nights, at swimathons, and at all interclub meets are eligible for both the NSW and National Rankings Lists.
Compiled by Gary Stutsel