The first of a series of Time Trials planned for the ACT was run by the Tuggeranong Vikings on Saturday 27 March. This is a new type of meet that doesn't require a lot of officials and runs smoothly with less stress on all involved.
A key to this is a self-marshalling system where your name, heat and lane is called and you write your details on a slip of paper which is given to the timekeeper when you start. When you finish you are given the slip back with your time on it, and you can trade it in for a free raffle ticket drawn at the end of the meet. It's a relaxed and fun meet and the perfect way to have a go, see other swimmers in action and maybe pick up a prize.
Our Club had five intrepid Water Dragons willing to try their hand against the clock. Ann Bromwich, Nicole McMahon, John Collis, Nik Manassiev and Michael Peedom swam, and were very happy with the results. It's always a bit daunting getting up on the blocks, but once the starter's gun goes and you're off, it takes you back to the thrill you got as a kid at the swimming carnival in your local pool.
A big thank you to Greg Gourley and all the Vikings volunteers who came together to put on this event, which is the first of a series of time trials planned this year. We need to get behind this initiative and field a much larger team of swimmers, and timekeepers, for the next one.
Happy Laps,
John Collis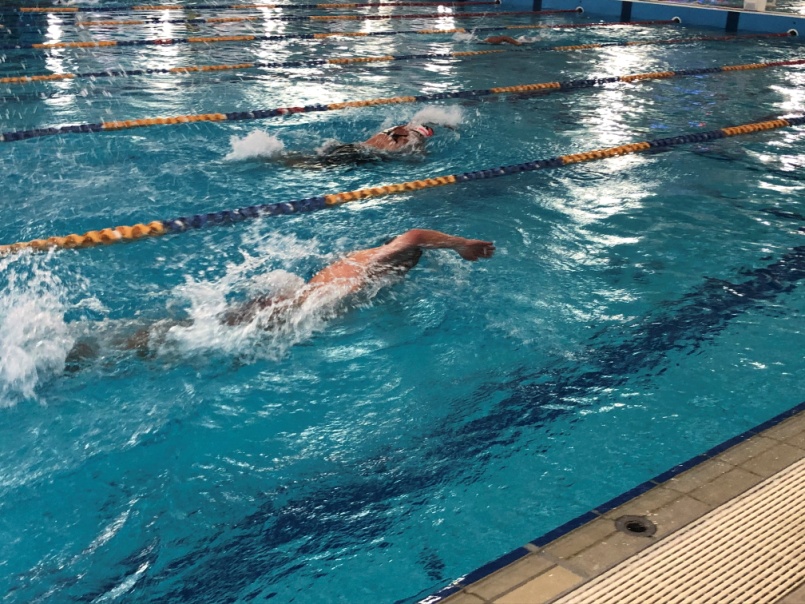 Nik Manassiev chasing hard in the relay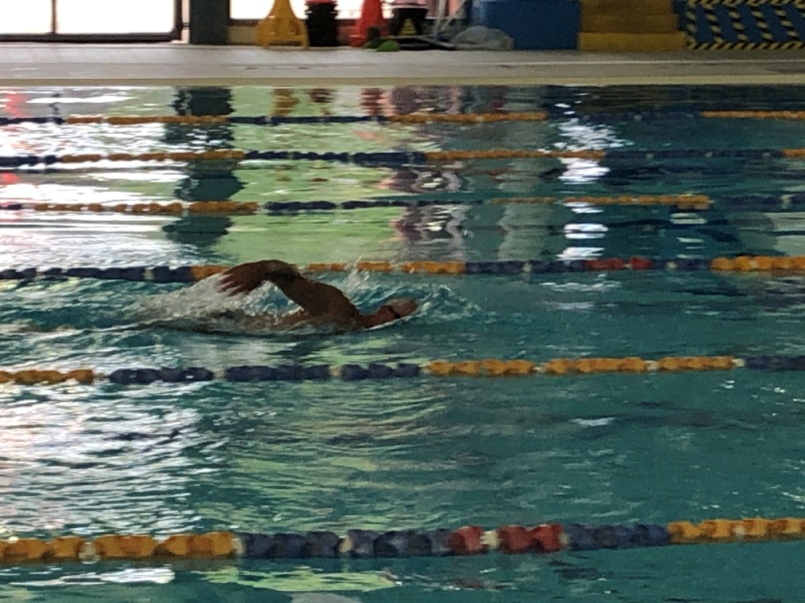 Michael Peedom powers on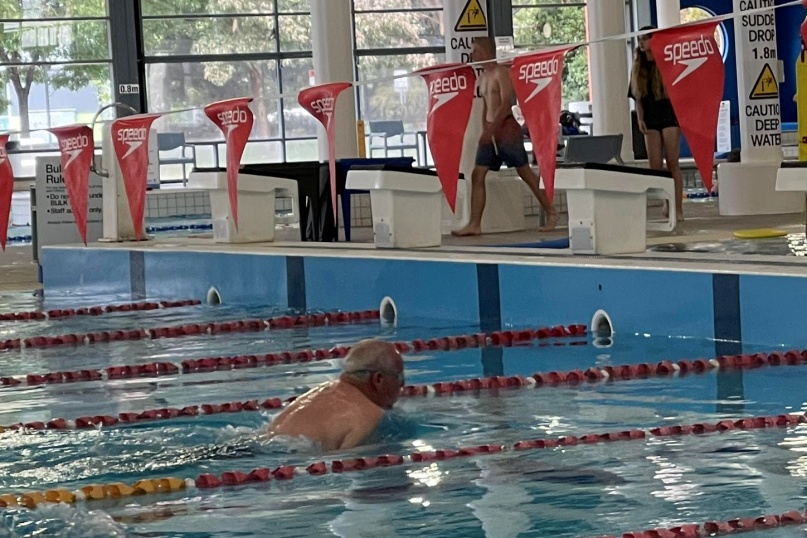 John Collis looking for the wall