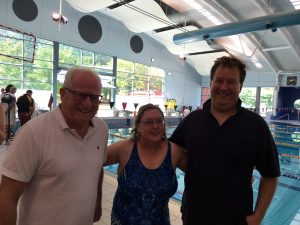 This is a fun event. Be involved for those with MS. With just over a month to go until the 2016 Canberra 24 Hour Mega Swim, it's time to jump on board and register!
We would love to have you back on pool deck again this year making a splash for people living with multiple sclerosis.
Register now and help us make a difference.
Event info
Where: Australian Institute of Sport
When: 12pm Saturday 30th April – 12pm Sunday 1st May